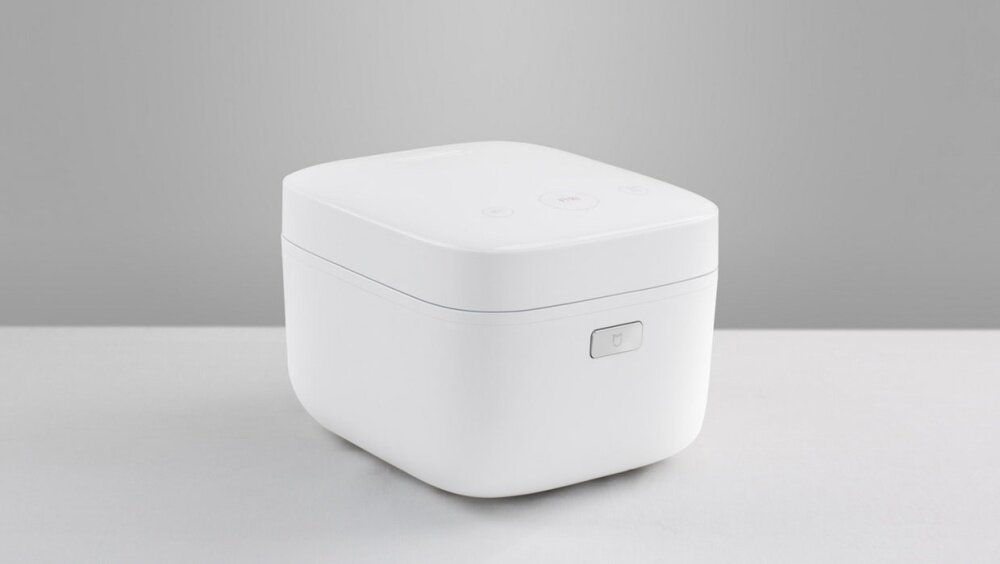 Smart cooking
IH pressure
Grey cast iron
3L capacity
The taste of happiness
Aesthetics home — in the living room, or in the kitchen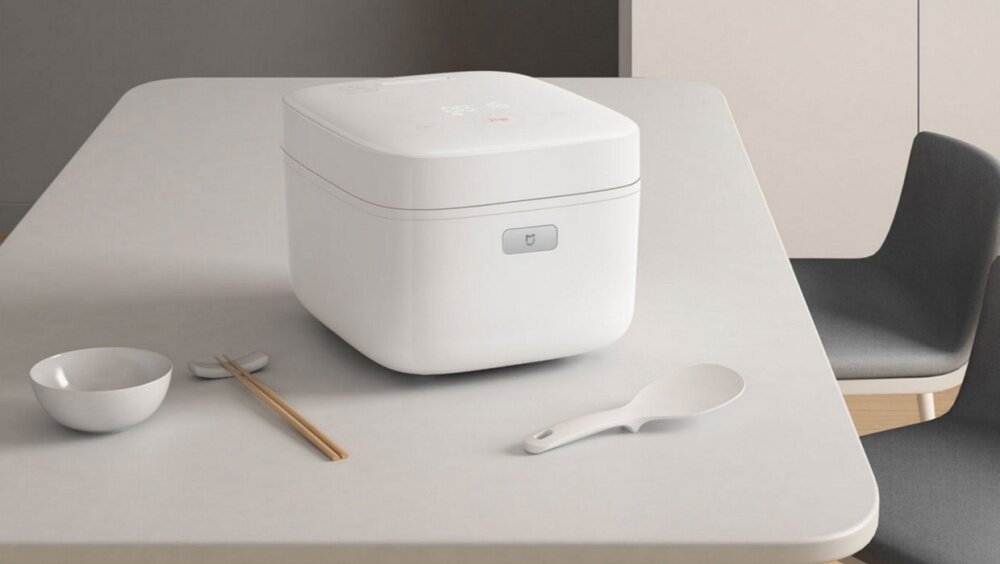 How to make a bowl of delicious rice? You need a smart IH Pressure Rice Cooker.
MiJia IH Pressure Rice Cooker is your best choice, it not only has the most advanced electromagnetic heating technology, but also a modern micro-pressure heating technology that allows to heat rice uniformly.
The base layer of cast iron combined with the intelligent heat control gives an unmatched thermal stability and permeability, and can be adjusted according to different preferences and different rice types.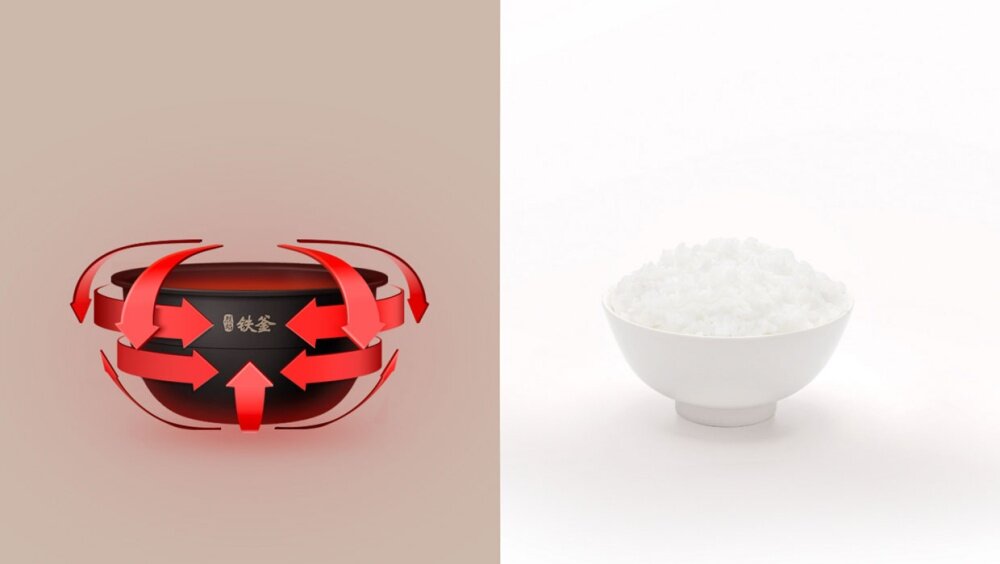 With the application it is easy to cook soft, slightly sweet delicious rice remotely — anytime, anywhere, just before you came home.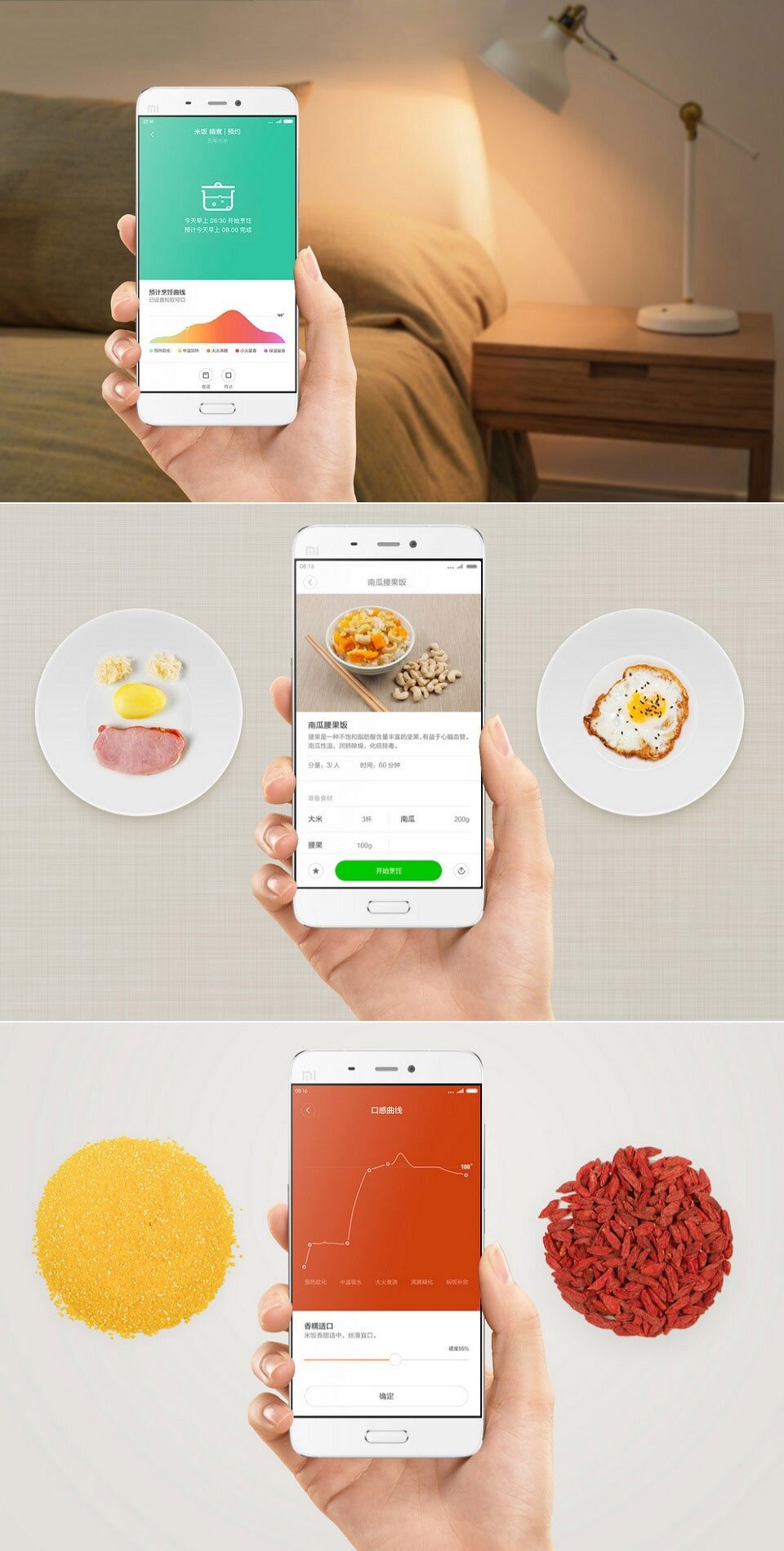 Induction heating cycle cook rice with a pleasant taste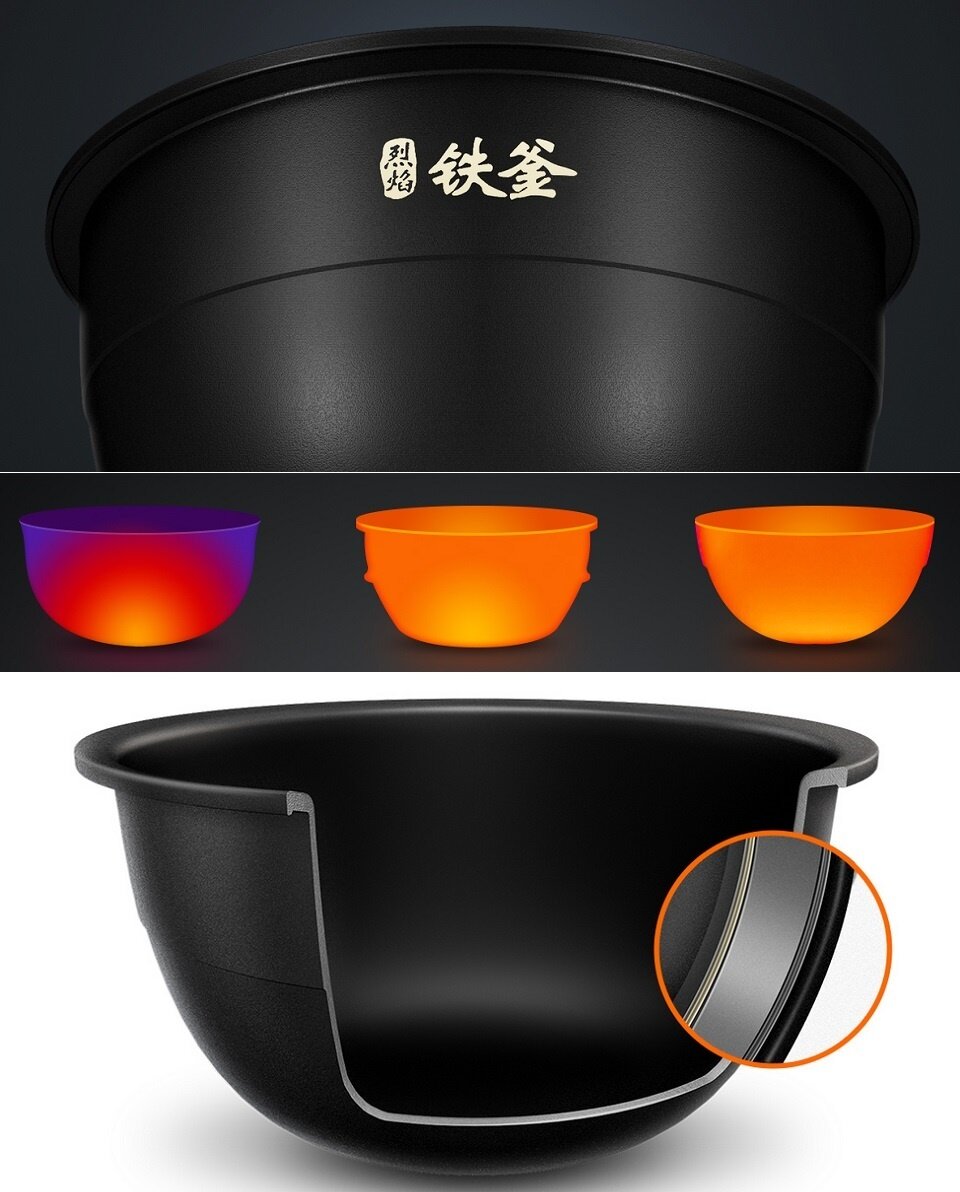 The heat spreads upwards, heating the rice evenly, while the use of the IH technology and increased micro-pressure help to keep the true, slightly sweet taste of rice.
Let rice dance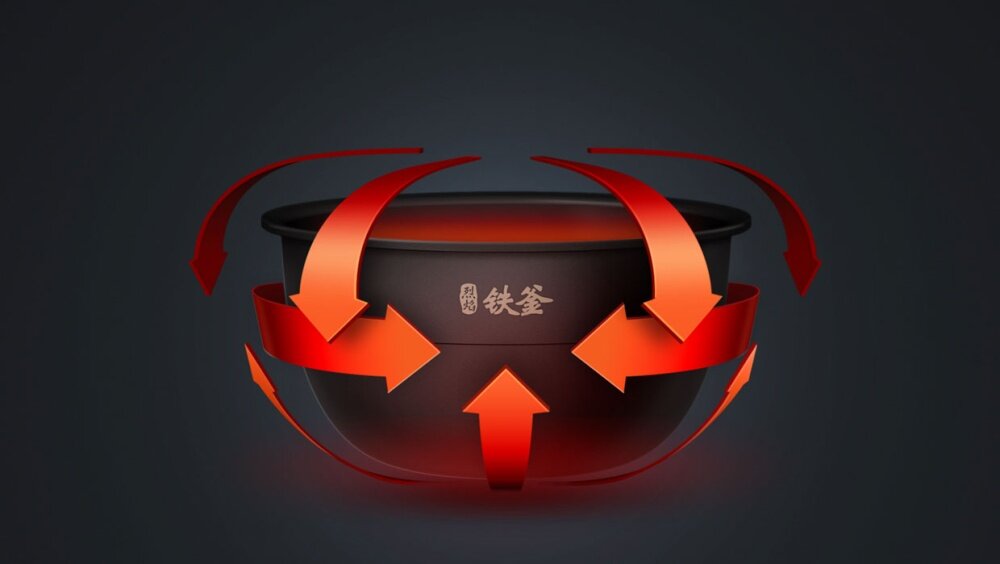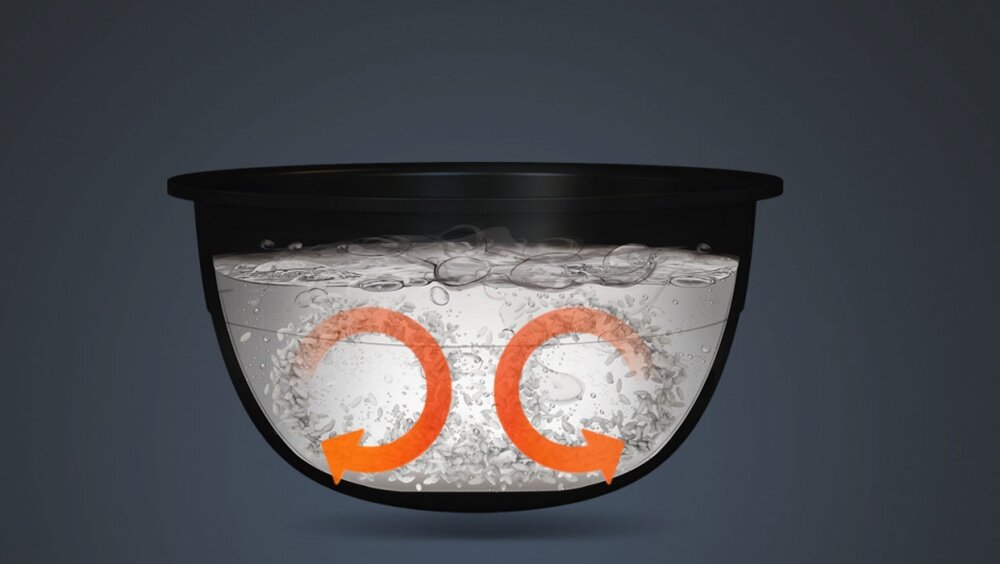 Induction heating is the process of heating an electromagnetic coil through the reaction of copper and iron atoms.
The rice cooker retains heat perfectly, the temperature mode is chosen so well that the rice begins to "dance".
PFA — non-stick material
Easy to use, easy to clean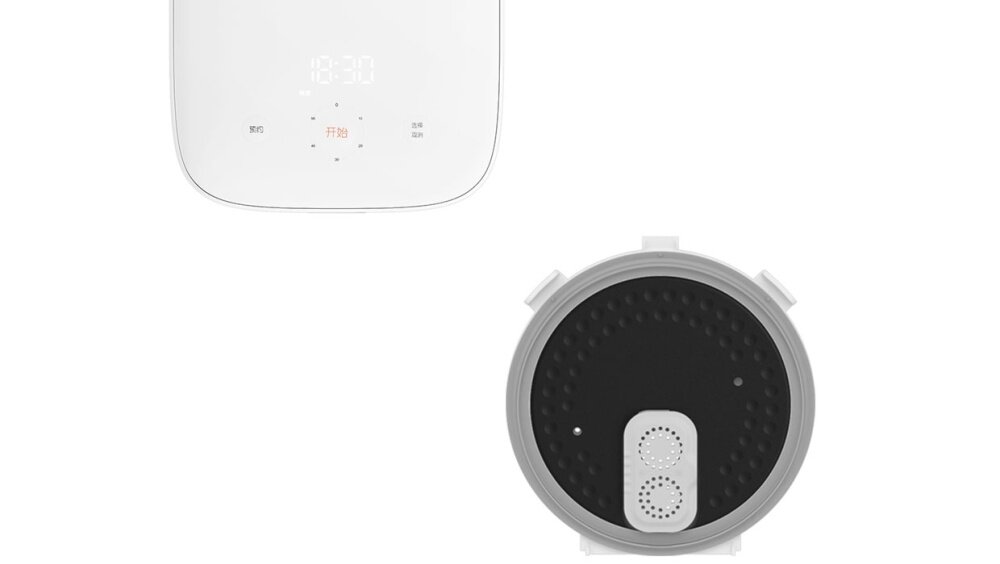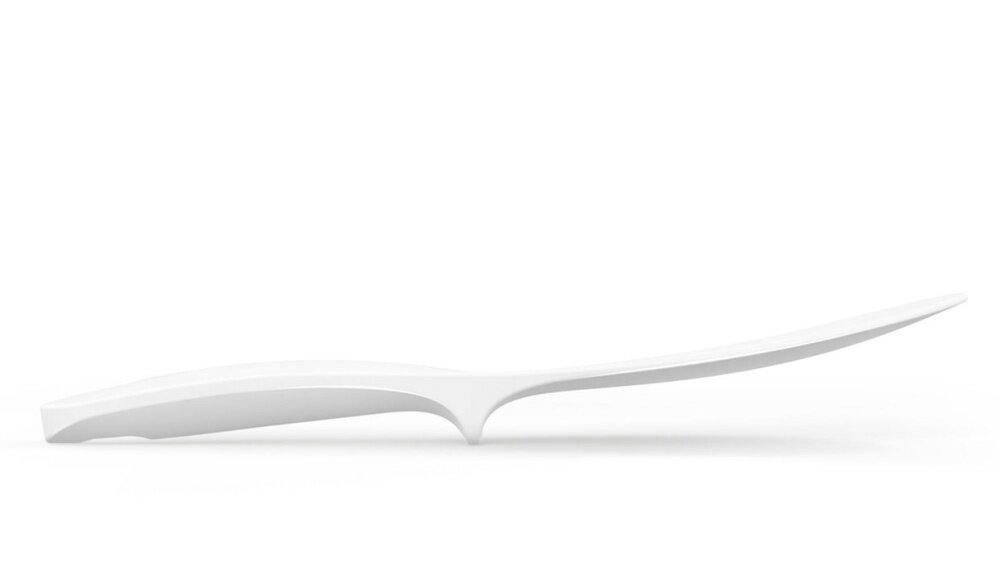 You no longer need to worry that your dinner may be spoiled. Thanks to PFA powder coating from Daikin, rice will not stick in any case, so after dinner you will not need to soak the empty container, it is very easy to clean.
The inside surface of the rice cooker is very smooth which makes it more durable.
2000 rice cooking programs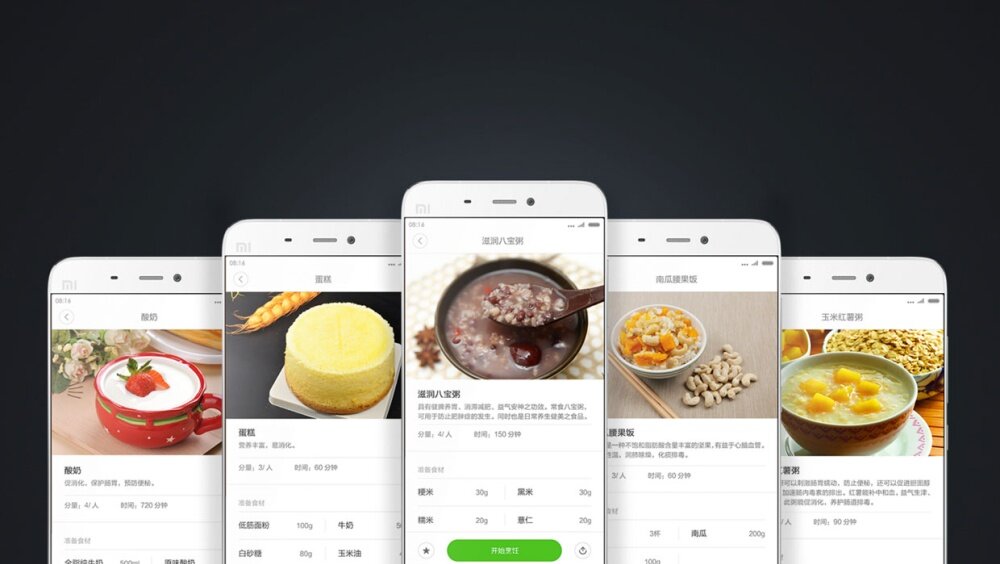 The smart temperature curve is adapting to the different varieties of rice, depending on the recipe and the method of preparation. If you think that rice cooking isn't enough, note that the Xiaomi IH rice cooker has more than 2000 modes in order to accentuate the unique taste of each dish.
Manage cooking via your smartphone
Now to make dinner you don`t need to stay in the kitchen for a long time, you can control the operation of the rice cooker even at a distance thanks to the application on your smartphone. Thanks to the feature of automatic rice cooking by the specified time now you can sleep longer in the morning or enjoy a tasty, warm meal, which will be waiting for you when you get back home from work.